Collection Of 48 Authentic (Silver) Colored Quarters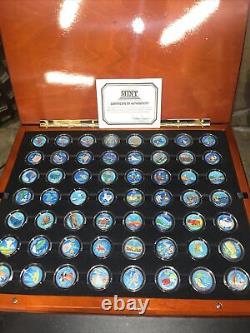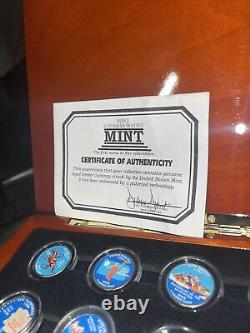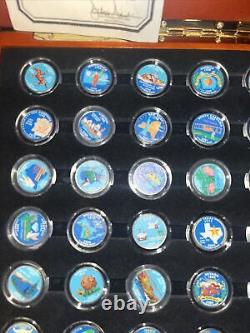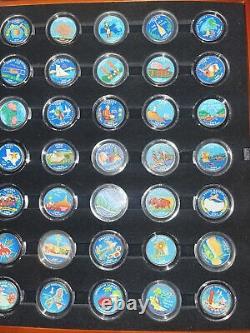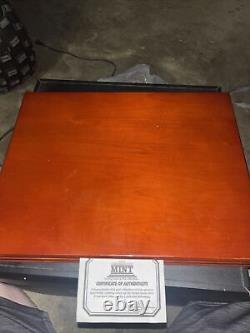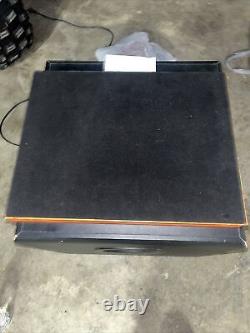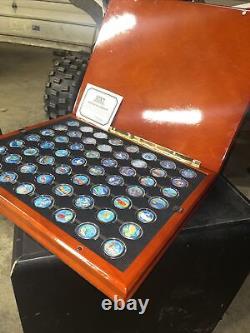 I have a set of 48 Authentic US 25c Colored Quarters. This collection comes with a certificate of authenticity issued by the "First Commemorative Mint" as you can see in the pictures provided in my listing. This an absolute beautiful set of collectible and colored quarters, this collection is real, colored and is in literal MINT CONDITION. That being said not a single coin was, is nor has been taken out of its case since the set was acquired.
Hate to sell and get rid of my collection here but I believe someone else can and will enjoy this collectible set of quarters more than I have. I open the box up maybe 2-3 times a year so I think this collection will be more appreciated by someone with more interest with this type of collectibles. Feel free to get in contact with me if you have any questions, concerns or either want more pics/info.