USSR 30th. Anniv. First Man In Space. Gagarin Silver Proof Coin&Medal, Withbox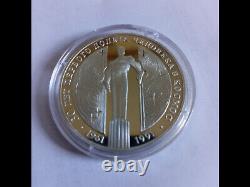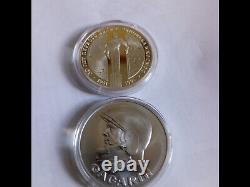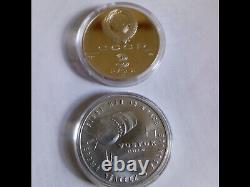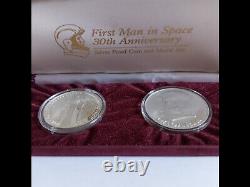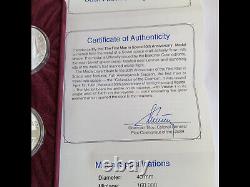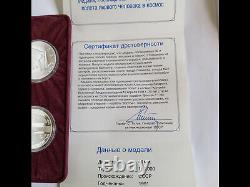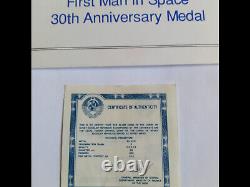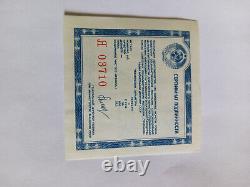 This Great Commomorative Collector Set Of World Space History Of The First MAN iN Space 30 Anniversary Of Space Flight Of Yuri Alekseyevich Gagarin's The Russian Cosmounant Historical Space Flight on the Space Craft Titov making a single orbit of the Earth. That Great Moment Opened The Door To The Heavens. The Silver Proof Coin Commomorating The 30th.
Anniversary from 1961 to 1991. The Rare Medal, First Man In Space was Limited to A Mintage Of 160,00, and Issured By Union Of Sovit Socialist Republics, minted in 1991. The Certificate Of AAuthenticity Certifies This Medal Is Made From The Metal Of The Soviet Space Craft That made The First Historical Flight around the Earth. The Authenticity is signed by Gherman Titov, Colonel General, Pilot-Cosmonaut Of he USSR. Both Coin and Medal are in Plastic Case, and In Uncirculated Condition. Very Sure There Are Not Many Sets Of This Great Feat In History Available In America.
This Is A Great Addition For Any Collector Of Military, And World Space History. Paperwork is In English And Russian Language. Coin and Medal in Beautiful Velvet Box.