Mayan Pyramid Of Chichen Itza 5 Oz Silver Coin 50 Cordobas Nicaragua 2022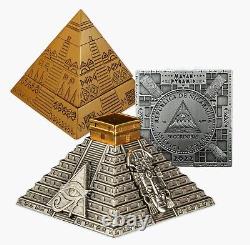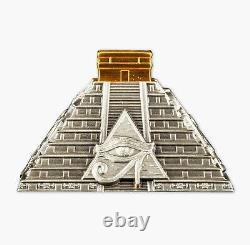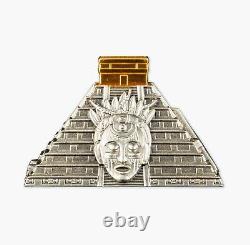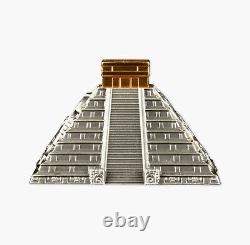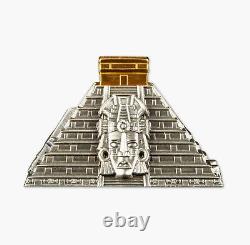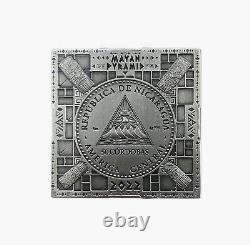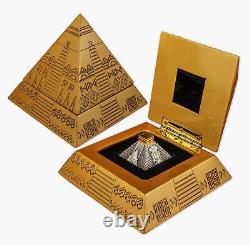 Discover the ancient world of the fascinating Mayan culture on a stunning 3D Coin! Introducing The Mayan Pyramid of Chichen Itza 5oz Solid Silver Coin. Featuring the famous Mayan pyramid of Chichen Itza. The four sides of the pyramid show two typical Mayan masks, the Eye of Providence and the famous stairway which leads to its top. Featuring incredible high relief gilding along with a beautiful antique finish with select gold detailing. The top of the pyramid is 24 carat gold plated and depicts the characteristic look of the famous Temple of Kukulcan, one of the most popular UNESCO World Heritage Sites worldwide. The base of the pyramid at its centre depicts the Coat of Arms of Nicaragua.
This incredibly detailed 3D coin is strictly limited to only 750 pieces worldwide with an individual certificate of authenticity. Comes presented in a specially designed pyramid case that displays this incredible coin in the perfect way. Dimensions: 40 x 40 x 25 mm.
Weight: 5 oz (141.7 g).