2023 Austria 25 Euro Silver & Niobium Coin Global Heating with COA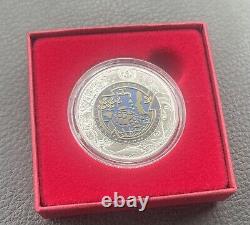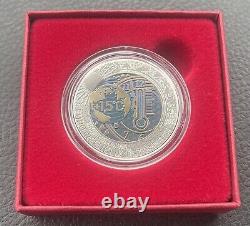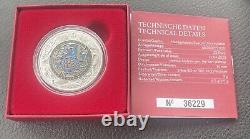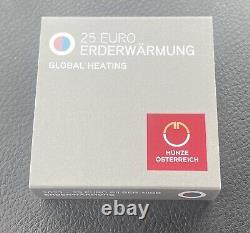 This unique coin from Austria features a stunning design highlighting the issue of global heating. It is made of silver and niobium materials, and has a denomination of 25 Euro. The coin is uncirculated and comes with a Certificate of Authenticity (COA).
Only 65,000 of the coins have been minted which adds to its value. The design of the coin is truly one-of-a-kind, featuring a multi-colored depiction of the Earth with a fiery globe representing the issue of global heating. This coin is a great addition to any collection.