2021 5G Silver Pez Wafer Shaped Ingots Are Produced in Switzerland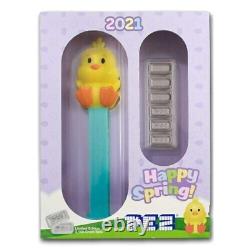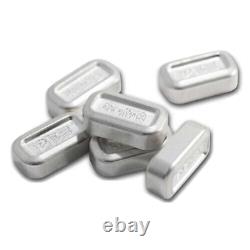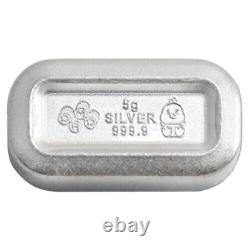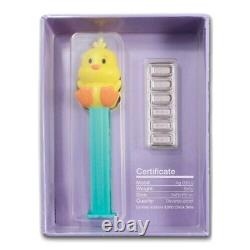 5G Silver Pez Wafer Shaped Ingots Are Produced in Switzerland 2021. Mint: PAMP Suisse - Switzerland. Weight: 6x 5 Gram Wafers = 30g. Condition: New - Mint Packaging.
Obverse: Features the iconic PEZ® name. Reverse: Displays the weight and purity along with an adorable chick. PAMP Suisse products are manufactured in Switzerland and are world-renowned for their superior craftsmanship. Add this limited edition 2020 PEZ® Gift Set w/Gingerbread Dispenser & 6x 5 gram Silver Wafers to your cart today! The creation of a particularly fine peppermint candy in 1927 by Eduard Haas III in Austria marks the birth of PEZ. Originally introduced in small tins, the refreshing candy proved extremely popular. The name PEZ comes from the German word for peppermint, "Pffefferminz" taking the P from the first letter, E from the middle letter and Z from the last letter to form the now iconic brand name PEZ. The original shape of PEZ candy was round and called'PEZ drops. The candy quickly changed to the familiar brick shape we still manufacture today. PEZ continues to be enjoyed by generations of Americans. Today, billions of PEZ candies are consumed annually in the U. With great tasting candy flavors and collectible dispensers, it's more than just candy. PEZ is the candy with character!
PEZ is enjoyable to eat, fun to collect and a staple of American culture. Available around the world in more than 90 countries, PEZ candy and dispensers truly have universal appeal!