2016 Exotic Butterflies in 3D Cymothoe Hobart 25G Pure Silver Coin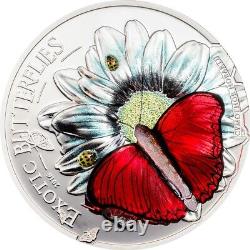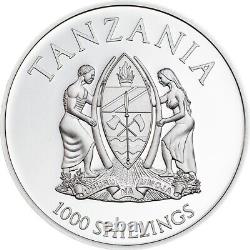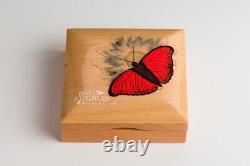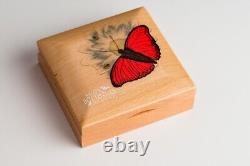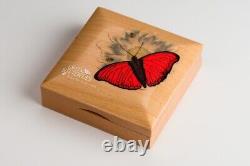 2016 Exotic Butterflies in 3D Cymothoe Hobart 1000 Shillings 25G Silver Coin. EXOTIC BUTTERFLIES IN 3D - CYMOTHOE HOBART - 2016 1000 Shillings 25g Pure Silver Coin - Coin Invest Trust. The butterfly species Cymothoe hobarti is indigenous to the tropical forests of Tanzania and neighbouring countries such as Uganda, Kenya and Congo. The butterfly's remarkable red colouring is a wonderful addition to the collection and the glimmer effect on its body shows an attractive feature. The flower is deliberately kept in subdued colours to let the extraordinary smartminting high relief take the stage.
Different issuing Country every year. 999 Finish: Proof Weight: 25 g Diameter:38.61mm Country: Tanzania Case: Custom Wood Case Face Value: 1000 Shillings.