2020 Chibi Star Wars Series 05 Boba Fett 1 oz Pure Silver Proof Coin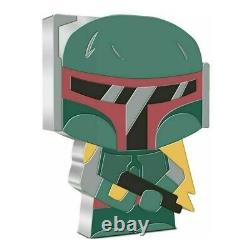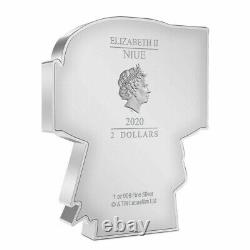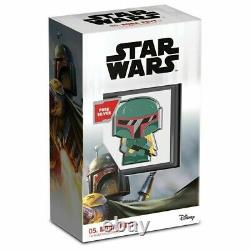 2020 BOBA FETT - STAR WARS SERIES. T ChibiT Coin for 2020 heroes the notorious bounty hunter, Boba FettT.
Well paid and highly sought after, this infamous mercenary scoured the galaxy for profit and personal reward while leaving an indelible mark on all whom he encounters. Frequently employed by the crime lord Jabba the Hutt, Boba was also commissioned by the Sith Lord Darth VaderT to track down the smuggler-turned-Rebel Han SoloT.
All our Chibi coins are made from 1oz of pure silver that has been shaped and coloured in the Chibi art style. They are certified legal tender coins, with the effigy of Queen Elizabeth II engraved on the opposite side. The outer box is themed to match and includes a large window for easy display of this treasured collectible. Inside the coin is placed inside a custom-made case, moulded to the coin's shape, for additional protection. A Certificate of Authenticity is printed on the box with the coin's unique serial number.
With the limit set at 2,000 coins, you could one of the few to own a pure silver Boba FettT Chibi Coin! Replace this text with your service information.