2019 Chariot 2 oz pure silver coin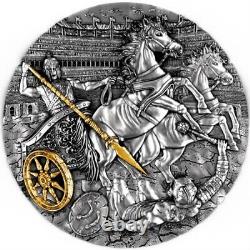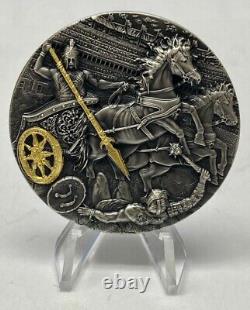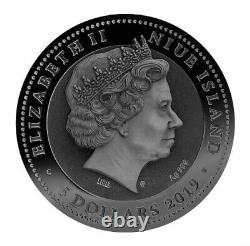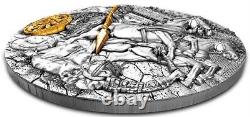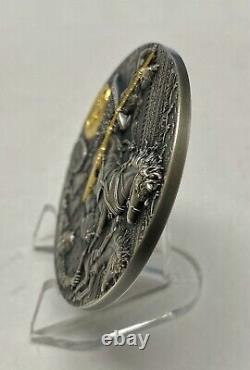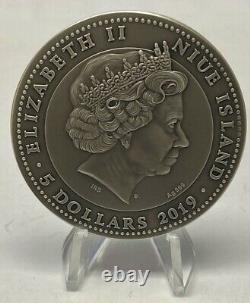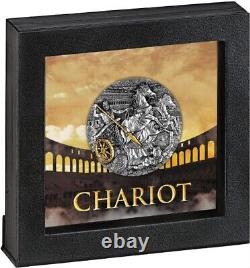 2019 Chariot 2 oz pure silver coin. In ancient times the warrior in the chariot was almost invincible. Those superb vehicles had destroyed infantry lines and changed the tenor of many wars in Greece, Rome, Asia Minor, Iran, India, and China. The dynamic battle scene depicted on the coin represents the beauty and power of the chariot.
The craftsmanship of the medal-making technique highlighted the smallest detail of this masterpiece of minting art. Features: High Relief, antique finish, selective gilding Mintage: 500 pcs Material: Silver.