2018 Angelfish Reef Fish Collection 1 oz Fine Silver Coin Niue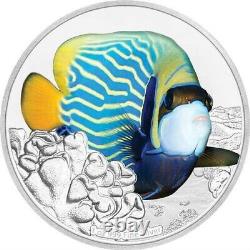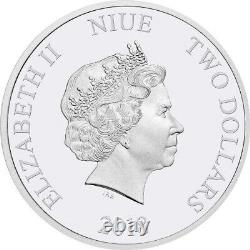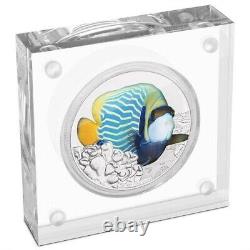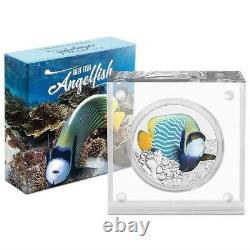 2018 Angelfish Reef Fish Collection 1 oz Fine Silver Coin Niue. ANGELFISH - REEF FISH COLLECTION - 2018 1 oz Fine Silver Coin - Niue - NZ Mint. The fearless and inquisitive Angelfish features on the second release in the exciting. Coin collection struck in 1oz pure silver. Well known for its bright colours and patterns, the Angelfish are typically found in shallow reefs.
This silver coin skilfully illustrates the brightly coloured Angelfish amongst engraved coral in its native reef habitat. The design also incorporates an ultra-gloss effect to give the Angelfish a unique'wet' look. It is encased in a contemporary perspex coin case, which frames the coin to allow for easy display. The packaging contains the uniquely numbered Certificate of Authenticity and the outer box has been designed to complement the reef theme.
With a worldwide limit of 3,000 coins, the Angelfish 1oz Silver Coin would make an excellent gift for coin collectors and those interested in marine life. Angelfish are among the most colourful inhabitants of coral reefs and can grow up to 12 inches. They are most well known for their bright colours and patterns on their bodies, which vary depending on the species of marine angelfish, although it is known that the patterns and colours change drastically as they get older.
It is believed that these colour changes indicate the position of the marine angelfish within their social hierarchy. Mintage: 3000 Material: Fine Silver (99.9%) Finish: Proof/Coloured Weight: 1 oz Diameter: 40mm COA: Yes Country: Niue Face Value.