1990-Mo 1-ONCE MEXICO LIBERTAD WINGED VICTORY NGC PF69UC RARE R3 HIGHEST GRADES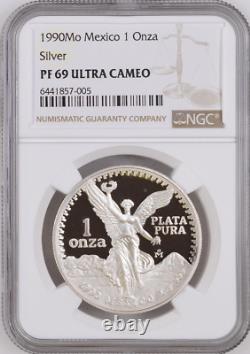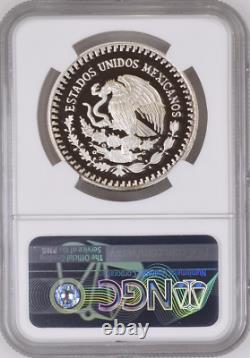 For a spectacular-piece of the true-Mexicana is with this deep-mirror-fields heavy-cameo-contrast spotless &: haze-free near-perfect Statue-Label PF-69-UC Ultra-Cameo Crown-Size Medallic-Silver-Bullion 1990-Mo Mexico-1-Once Libertad Winged-Victory with the census-population-grades-492 and with the census-higher-population-grades-17 by the NGC-certification. LOOK---> DEEP-MIRROR-FIELDS HEAVY-CAMEO-CONTRAST SPOTLESS &: HAZE-FREE NEAR-PERFECT 1990-Mo MEXICO STATUE-LABEL NGC PR-69-UC ULTRA-CAMEO MEDALLIC-SILVER-BULLION 1-ONCE LIBERTAD WINGED-VICTORY NEAR-CONDITIONAL-RARITY-R-4.
The item you see pictured here is the exact item you will receive unless otherwise stated in the description above. We will do our best to respond to questions and/or offers as quickly as possible. Every effort will be made to process your order within a timely manner.
We do make occasional mistakes and would never intentionally list something incorrectly. Population Reports and Price Guide Information provided in the listing description are reflective of the current information at the time of the listing's creation or original start time. We encourage you to double-check that information independently as populations and price guides are subject to change. Keep this in mind when making us an offer to increase your chances of making a successful offer.
We do our best to consider all reasonable offers, however, we work on extremely close margins. We do realize that market values fluctuate, but if you would like an explanation of the value of any item, we would be happy to provide one.